When you're sick and tired of being overweight and just out of control with your body, we sometimes turn to drastic changes. I know I did, and even though every day is a struggle, I always come back to the basics of what started me on my healthy living.
Juicing was one of the first things that I did to take back control of my eating habits and my overall health. Was it easy? Hell no. But it was effective and I grew to love it.
So I thought it would share with you five tips that helped the juicing process work for me.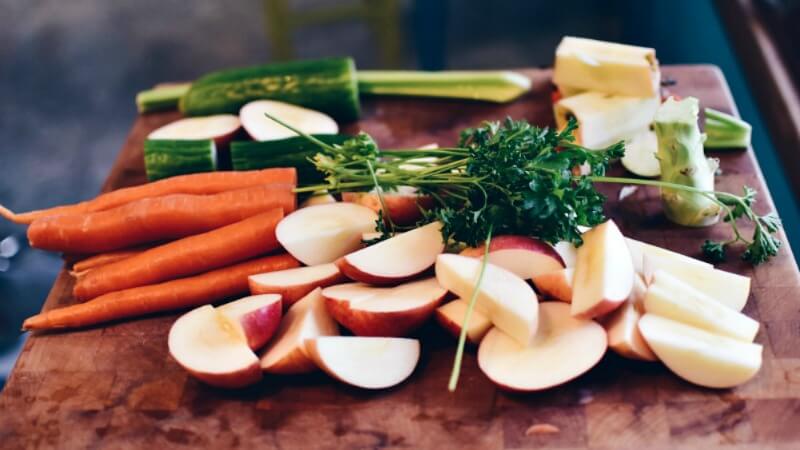 5 Tips to Start the Juicing Process
1. Start with your favorite vegetables that will juice easily
Cucumbers, celery, carrots, spinach, apples. These simple ingredients do not have an overwhelming flavor that would take over the taste of the juice. Plus, they are loaded with fat flushing qualities.
2. Don't buy excessive amounts of produce or fruits to begin with
Just buy a few days worth in case it doesn't work for you in the beginning.
3. Always prep your vegetables as soon as you get home from the store
I always found that if they were clean and ready to go, it was much easier to throw a juice together in a flash. If I had to clean it before hand, I probably wasn't going to use it. Also, throw a paper towel at the bottom of the container or plastic bag on your greens and they'll stay fresher longer.
4. Stick to a schedule of when you are going to add juice to your eating plan
I started juicing between breakfast and lunch. Some days I also added a juice between lunch and dinner. That way it tides you over between meals too. If you only juice 3 to 4 times a week, that's OK too. Just plan your veggie purchases accordingly. You always want them to be fresh.
5. Keep the juice recipes simple to begin with so that you're not buying a ton of different fruits and veggies.
Once you get in the habit of juicing on a daily basis, then start switching up some ingredients here in there.
These five tips really helped me when I first started juicing. I still rely on them and I can totally feel the difference when I juice every day. If I fall off track, I don't beat myself up. I just start over. It's okay! It is a learning process and we have to learn it everyday.
I hope these tips will help you take back control of your life!
Like these tips? Why not pin for later?