Celebrating Valentine's Day in a diet friendly manner can be tough. With so much of the marketing tailored toward sweets and spoiling our loves with food, staying on track is a challenge.
However, there is a way you can enjoy this day without breaking your eating commitment. Offer to stay in a cook a special dinner that you both will love. I am thinking steak, seafood, grilled veggies, salad… YUM! And don't forget a toast with a low cal cocktail to toast your love.
To get you on the right track, check out these cocktail recipes, courtesy of the folks at Sparkling ICE, a low cal sparkling water. Perfect for a light treat!
3 Low Cal Valentines Day Cocktail Recipes for Your Sweet Celebration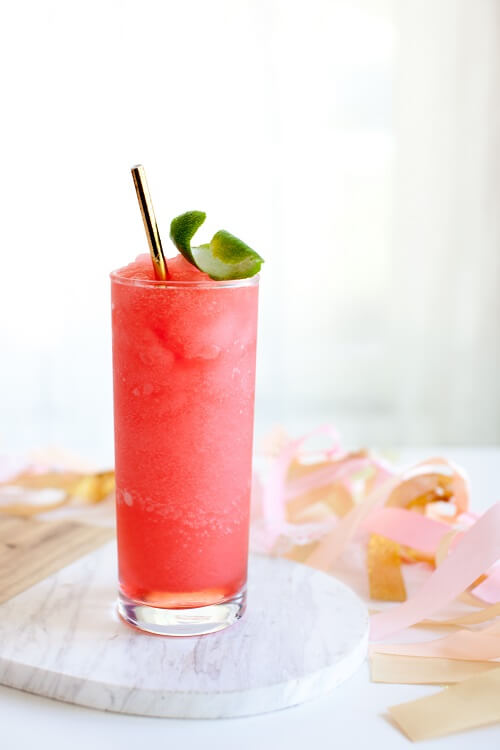 Sparkling Frosé Cocktail Recipe
½ Bottle of Sparkling Ice Cherry Limeade
8 Rosé Ice Cubes
1oz lemon juice
Mint, for garnish
DIRECTIONS
Pour rosé into an ice cube tray and place in freezer until frozen. In a blender, combine Sparkling Ice Cherry Limeade, rosé cubes and lemon juice. Garnish with a mint sprig and serve.
Sparkling Raspberry Cocktail Recipe
INGREDIENTS
1½ ounces vanilla vodka
1 tsp. simple syrup
½ oz. fresh lemon juice
Sparkling Ice Grape Raspberry
Raspberry ice cubes, for garnish
DIRECTIONS
Place raspberry ice cubes in glass and set to the side. In a cocktail shaker, add vanilla vodka, simple syrup, and fresh lemon juice- shake. Strain over ice and add Sparkling Ice Grape Raspberry.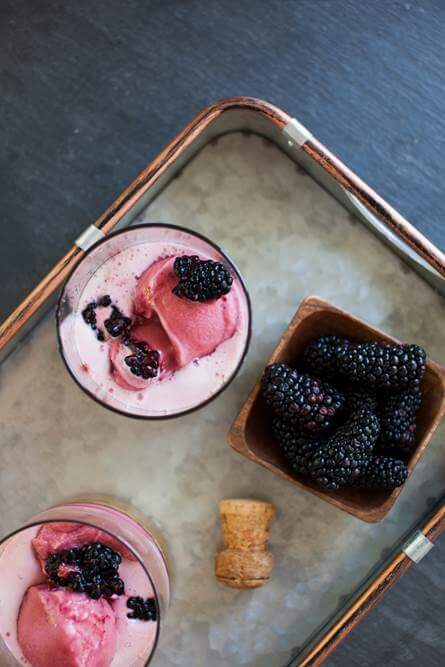 Raspberry Float Cocktail Recipe
INGREDIENTS
Raspberry Sherbet/Gelato
4 oz. Champagne
Blackberries (garnish)
Sparkling Ice Black Raspberry
DIRECTIONS
Pour chilled champagne into chilled large coupe glass. Add small scoop of raspberry sherbet/gelato. Top with Sparkling Ice Black Raspberry. Garnish with some blackberries.
Have a wonderful Valentine's Day with your honey and enjoy with a low cal beverage. Thanks to Sparkling ICE for the recipes and images to use.