There are a lot of people that I know that do not know how to cook. I find that somewhat amazing considering my age group. Plus, with the abundance of convenience foods today, more kids are growing up not knowing how to cook too.
I am blessed to have grown up in a home where my mother cooked everyday. She was a fabulous cook and baker as well. I would watch her and help her in the kitchen often and learned how to cook well because of spending time with her.
So I thought I would share some cooking tips with you, just for fun. Maybe some you know already. Maybe some you didn't know but wish you knew before now.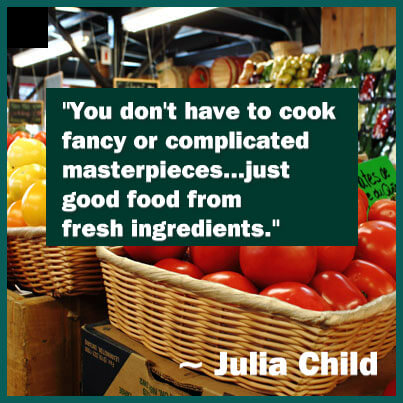 20 Quick and Easy Cooking Tips You Wish You Knew Before Now
1. Never sear meat in a non-stick pan: It won't brown nicely – you may end up with splotchy, grey meat.
2. Never heat non-stick pans past the manufacturer's instructions (or past medium heat, if you no longer have the instructions).
3. When cooking crock pot meat, sear first. Use meat with the highest fat marbling to prevent greyness.
4. Make your own incredible butter. Whip 35% cream until it is firm. Squeeze out whey. Add orange zest & a splash of juice.
5. Keep cheesecloth in your kitchen. It's handy for straining liquid from yogurt, tofu, and straining whey from home-made butter!
6. Rub your steak or roast with fresh cut garlic before cooking. Stick slivers of fresh garlic deep into your meat for incredible flavor.
7. Be prepared! Always keep your pan lid handy for dowsing fat fires – they do happen! (Put lid onto pot to smother flames.)
8. Keep a kitchen fire extinguisher handy in your kitchen – and learn what to do for different types of fires.
9. Use vegetable oil instead of butter in cakes containing dense, starchy fruits and veggies like carrots, apples and banana.
10. Next time you make gingerbread cake, try replacing your liquid (but not fat) with ginger beer!
11. Do as much of the prep as you can the night before for stress-free cooking. (What do you set out in advance?)
12. To add oil to a dish already cooking, add it in the edge of the pan. That way, it will be heated when it reaches your food.
13. Make sure fruits and veggies are stored in a refrigerator no warmer than 40 F.
14. Wash your fruit and veggies before peeling – not after. (Too much risk of contaminating the knife, if you wash after.)
15. Soak veggies like broccoli and cauliflower in cold water for at least three minutes to make sure contaminants are released.
16. Add a splash of milk to salted water when cooking to keep cauliflower white. Rinse momentarily in cold water before serving.
17. Dry your potatoes before mashing by returning them to the pan after draining. Cover. Let them sit on turned-off burner for 5 min.
18. When storing fresh herbs, stand the stems in a glass of water in your refrigerator. They shouldn't go limp and will stay fresh.
19. For a quick and easy meal, cover uncooked ribs in roast pan with BBQ sauce and 1 liter Coke. Cover and simmer at 325F for 2 hours.
20. Save leftover sauce in ice cube trays. When frozen, add to bag of same type of sauce cubes. Reheat and use for quick dishes.
Stay tuned for 20 more quick and easy cooking tips you wish you know before now. Share some tips below too!
Plus pin this image for later!