I love eating low carb but tend to be a lazy cook. That is why I love to keep my recipes simple and quick. I find that way I usually have ingredients on hand. Plus, I am more likely to actually cook something when I can whip it up fast.
These two low carb chicken recipes can be done in 30 minutes or less and you will soon be addicted to quick meals too! These are perfect for meal prepping and lunches too! Why not give these two chicken recipes a try?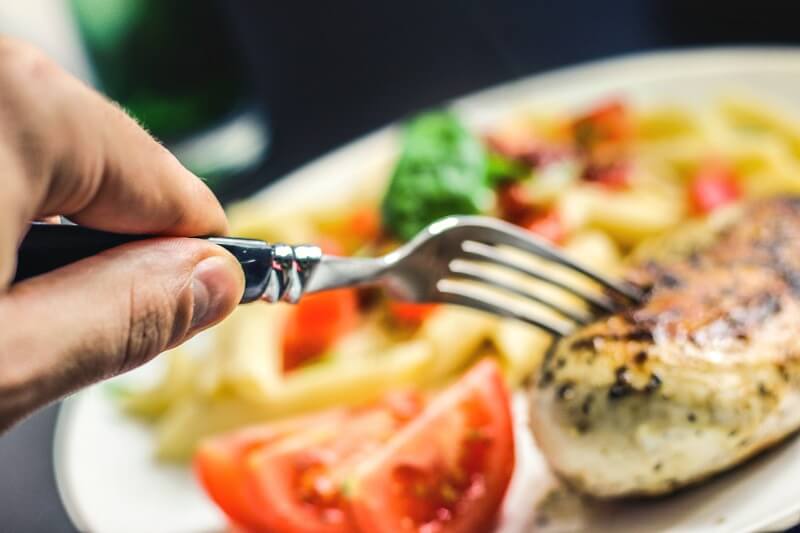 2 Low Carb Chicken Recipes in 30 Minutes or Less
Fiesta Chicken Recipe
Chicken is tasty, healthy, and economical. Thanks to this recipe, it can be fun and filling too with these 3 simple ingredients.
• 6 Chicken Breast halves
• 1 cup Salsa
• 1 cup shredded Mexican cheese
Place chicken breast halves in baking dish, top with your favorite salsa.
Bake uncovered at 350 for about 30 minutes. Top with cheese during last ten minutes of cooking time.
Chicken Marina Recipe
Everybody loves Italian food and this simplified version of chicken cutlet parmigiana is healthy, low-carb and delicious too. Removing the breadcrumbs from the recipe makes for a light meal with a tasty Italian flair.
• 1-pound chicken breast halves, pounded out slightly, if necessary
• 1 8oz. bag shredded Mozzarella
• Fresh Marinara Sauce
Lay chicken breast in baking dish, add marinara sauce to coat, and top with shredded mozzarella. If desired, add some simple seasonings like garlic, Italian seasoning, salt and pepper. All you have to do now is bake in the oven at 350 for 25-30 minutes.
~~~~~~~~~~~~~~~~~~~~~~~~
I love super simple recipes like these. Perfect for busy nights and a healthy choice too! Why not pin this for later?