Over the past several weeks, I have been sharing a list of 10 healthy fats that are perfect for adding into your diet for many reasons. Part 1 and Part 2 are linked. This is the last part of the list. So I have listed 30 healthy fats that can make a difference in your diet and in your health!
Here are the final 10 fats. How many have you been able to add?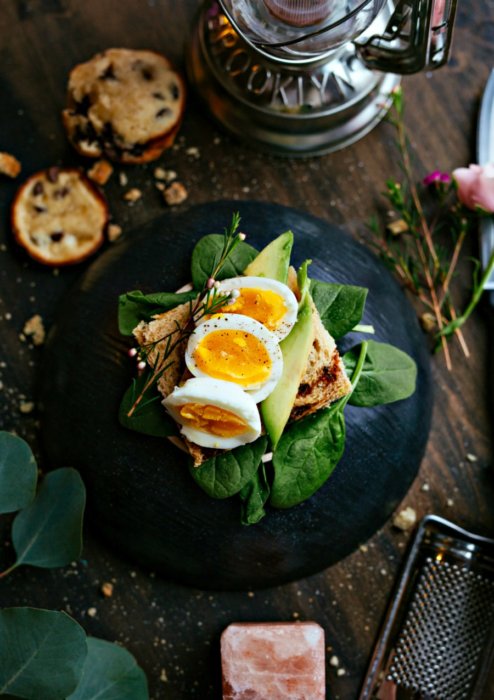 10 Healthy Fats That Should be on Your Foods List – Part 3
21. Add Omega-3 fatty acids to your diet to improve heart health.
Sources include salmon and other fatty fish and sunflower, soybean, walnut, and corn oils.
22. Boost your Intake of Omega-6 fatty acids, in moderation
Omega-6 fatty acids are thought to also aid in heart health, though according to recent studies, too much can be a bad thing. Flax seed is an excellent source of both Omega-3 and Omega-6 fatty acids. Flax seed has a wonderful nutty taste and texture. Add to cereal or sprinkle on salads.
23. Choose your cheese wisely
Hard cheeses such as cheddar have less fat than soft cheeses such as Brie or Bleu cheese. If you are going to eat cheese, practice portion control. One ounce of cheese is about the size of two dice.
24. Choose your protein carefully
A lot of people think they have to give up bacon and other tasty meats because they are high in fat. The truth is they can be enjoyed in moderation if you make sensible choices. Try Canadian or back bacon instead of bacon streaked with fat. Also try a homemade ham steak.
The main danger with processed meats like bacon is all the chemicals, salt and preservatives the food industry puts into them. One other concern is over cooked meats becoming charred, which has been associated with increased risk of prostate cancer in men.
If you do choose to eat bacon, cook until crisp but not overdone. Use a couple of slices on the side of your eggs in the morning, or as the topping for a bacon, lettuce and tomato sandwich (BLT) loaded with the salad items and a thin smear of mayo or guacamole.
25. Opt for lean cuts of meat
Many people avoid beef and pork because they consider them to be too fatty. The truth is that there are a lot of lean cuts of meat you can buy in the supermarket once you know what to look for, such as a minute steak or a pork loin. One pork loin can make many meals economically smart, from a roast dinner to stir-fry, tacos, and most other meals in which you would use white-meat chicken. Use portion control to make sure you do not overdo it on the protein and fat. A three-ounce portion of meat is roughly the size of a deck of playing cards.
26. Use low-fat versions of high-fat foods
There are two schools of thought on this – Some fat is good for us, but there is no need to consume full-fat items if there are low-fat alternatives. Look for low-fat cream cheese, sour cream, yogurt and milk to keep down the amount of dietary cholesterol and calories you are consuming. If you are eating a Keto diet, they do recommend using only full fat dairy. But as in all things, moderation is key.
27. Add Greek-style yogurt to your diet
Yogurt is good for maintaining digestive health, adding immune system-boosting probiotics through its active cultures. Studies have also shown that eating yogurt can curb cravings and lead to weight loss. Greek-style yogurt has twice the protein as regular yogurt for the same number of calories and will also make you feel fuller for longer.
28. Eat eggs
A lot of people steer clear of eggs due to the cholesterol, but the diet is just one part of the cholesterol picture. We can control our dietary intake of cholesterol to some extent, but skipping eggs can mean we are missing out on all of the protein and valuable nutrients packed into that one small shell, all for only about 70 to 90 calories. Eggs will help you feel full for longer and are highly portable. Boil up a couple so you can have a tasty snack you can take anywhere. Cheese and eggs are the main snacks permitted on a low carb diet because they leave you feeling satisfied for hours after eating, and much less likely to grab sugary foods due to carb cravings.
29. Choose chocolate
Dark chocolate with a high percentage of cocoa solids, such as 70% to 90%, have been shown to contain healthy fats and other disease-fighting nutrients. One ounce a day of high-quality chocolate can satisfy your sweet tooth even as it improves your health. Avoid milk chocolate or white chocolate due to the large amounts of sugar and other added ingredients that dilute the heart-healthy cocoa solids.
30. Add Nut or Seed butters
Choose an almond butter or a sunflower seed butter or similar with pure ingredients for a plant based taste of goodness. The fats in nut butters are rich in mono and polyunsaturated fats.
If you have been following a low fat diet but are still overweight or struggling with medical issues, try adding some healthy fats to your diet, in moderation. The suggestions above are easy to follow and can make a difference in the way you look and feel.
I hope that the 10 Healthy Fats That Should Be On Your Foods List – Part 3 has helped you. Make sure to check out parts 1 and 2 for the full list!
How many changes have you made? Have you seen or felt a difference? Let me know below!